Kick off Meeting, 12-17 March 2017
March 12, 2017

-

March 17, 2017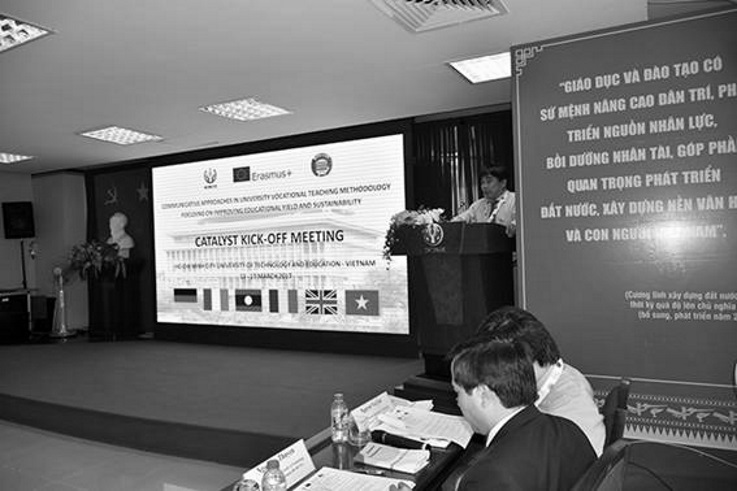 On the first day of the conference, the presentations was delivered in the morning by partner countries and EU partners, followed by the explanation of Workpackages and Deliverables given on behalf of EU partners also by Limerick Institute of Technology (Padraig Kirby) in the afternoon.
The outline of finances and budget for CBHE Project was delivered by University Politehnica of Bucharest (Elisabeth Lazarou) on the second day of the meeting, followed by outline discussion on important project management items, such as Consortium Agreements, Intermediate and Final Reporting. Limerick Institute of Technology (Jerald Cavanagh) highlighted the QA training delivered by Edge Hill University and final summing up and conclusions of the CATALYST Meeting.
During the event there was a series of individual consultations with partner countries partners and a partner countries Q&A session.
Concerning the Action Plan all EU and partner countries partners agreed that the next main training would be held at the University Politehnica of Bucharest in the first two weeks of December 2017.
See photos from the event