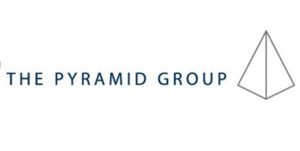 Paul Francis East representing The Pyramid Group (TPG)
PFE representing Pyramid Group offers a large range of quality specialist industry, public sector and academic training (EAP/ESP) covering areas such as  libraries, legal (national and international), public administration, special needs /disability awareness training in Ireland via the Irish Wheelchair Association and for primary school teachers as well as in the EU and PC's. It has provided additionally specialised technical training in English for German companies in the engineering and manufacturing sectors (including leading companies such as Daimler, EADS, Voith, PERI, Iveco Magirus, Bosch Siemens and Dachser). Finally it provides translations and interpreting for German public service employees.
It particularly specialises in providing Bologna Process ECTS module training and EU Common European Framework differentiated English language training in communication skills and in terminology acquisition in these fields using both traditional and also ICT approaches. TPG are also a provider of project websites and of Blended Learning training and a provider of various quality training courses in the Management field covering topics such as Marketing, Strategic Planning, Customer care, Time management, Communication and listening skills, Presentation skills, decision  making, problem solving, leadership skills as well as management of change. TPG also provide expert advice in the areas of quality assurance, ECTS and Bologna compliance as well as editing and publication processes and have experience of these activities from previous Tempus projects.
The Pyramid Group has a long and fruitful relationship with TU Dresden and Ulm providing hands-on tailor made courses and training modules. The advantage of The Pyramid Group is its strong connections with publishers and its ability to acquire experts to undertake short or long term training. PFE representing
The Pyramid Group have been involved in five Tempus projects and were also partners in the Tempus project 530345 Access to Society for People with Individual Requirements (ASPIRE) which aims to foster the rights of individuals with special needs in Armenia and Georgia to access education and they led the design and development of the English for Special Needs oral and writing skills programme and the marketing focused National Awareness Campaigns.  Additionally it provided  dissemination expertise as partner in the Capacity Building in Higher Education  (CBHE) project 561987 Library Network Support Services: modernising libraries in Western Balkan countries through staff development and reforming library services [LNSS] as well as other CBHE project about library modernisation in Armenia, Moldova and Belarus.
The Pyramid Group has the advantage of close links to industry and has a cutting edge advantage in that it can hire specialists which other universities may not do so quickly and can offer professional support in self-financing approaches and in dissemination and sustainability strategies.